Testimonials
Shaun Tan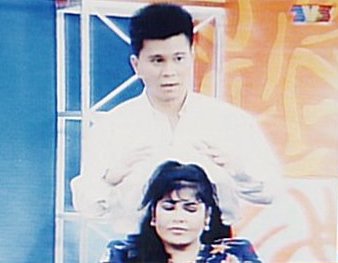 "Amazing!"
- singer Sharifah Aini, after Shaun had read her mind live on TV3's "Malaysia Hari Ini"
"Blind courage...everyone can overcome adversity with the right mindset. This was the message motivational speaker Shaun Tan had for Malaysians yesterday when he drove, blindfolded, from Dataran Merdeka to KLCC."
- The Star, 25th January 1999
"Seeing is believing!"
- Reporter Brian Cheong of The Star, referring to the bending of spoons by Shaun with his mind
"He actually read my mind!"
- host Richard Lo of RTM2's "Moving On", after Shaun had read his mind live on the programme
"I did not guide him with the turnings. He took care of everything. It was just like a daily drive."
- Actress/Model Angeline Tan of "Pi Mai Pi Mai Tang Tu" sitcom
"I'm almost speechless!"
- Kelvin Ong, host of TV3's "Face to Face" talk programme, after Shaun had read his mind live on the show, and who is not normally speechless
"Blindfolded Driver [Shaun Tan] Amazes Crowd"
- The Sun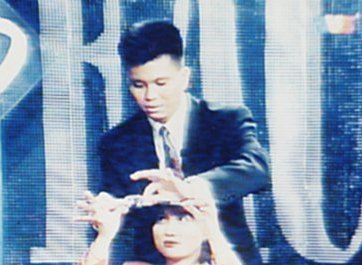 "Strange but true. While attempting to take a close-up shot of the spoon-bending action [by Shaun Tan], my camera jammed!"
- Reporter Sam Cheong of the New Straits Times
"Shaun Tan is a special person...
- Ahmad Noor, host of TV3's "Malaysia Hari Ini"
---
Vicky Ramachandran
Your training was excellent! The methods you used are innovative and effective in making me to see problems from a completely different perspective - I would certainly recommend you highly to any company!
- Alfred Chee, Director of Admissions & Records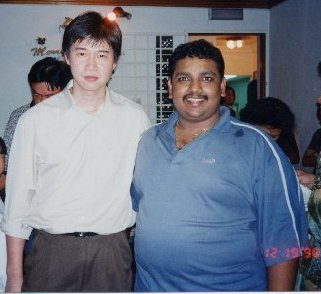 Vicky with Thomas Cup campaigner, Cheah Soon Kit.
I love the way you trained us! You're full of energy and humour! Great job!
- Henry Fong, SCS-TECH Sdn. Bhd.
Just a note to let you know that I thought your training was excellent! You re-injected a sense of purpose into our lives, and provided us all with a much needed wake-up call!
- Sankar M. Ramiah, currently with Agilent Technologies Australia Pty Ltd.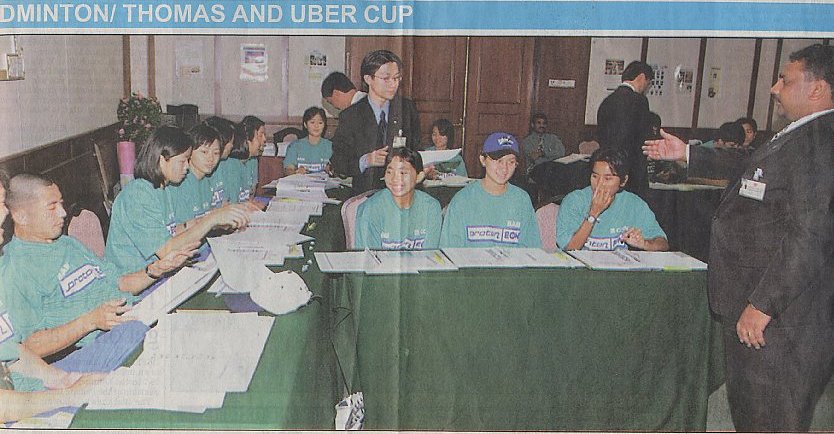 Vicky training the Thomas/Uber Cup team.
Vicky will spellbound you with his wits and humour!
- Eugene Chen, Managing Director, Source Malaysia Sdn. Bhd.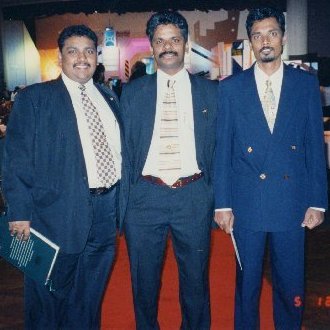 Vicky with Magendran and Mohandass, the first Malaysians to conquer Mount Everest.
---
Odyssey Power Tips
Direct To You, Free!
Subscribe to Odyssey's twice-monthly, "Odyssey Power Tips" newsletter containing powerful tips and advice on how your workforce can achieve better performance in the areas of self-motivation, leadership, supervisory skills, team work, sales and marketing techniques and customer service tactics. Simply fill in the boxes below and click the gray button!