The Following Are Some Of The Organisations That Have Been Trained By The Principal Consultants and/or Have Witnessed The Principal Consultants' Abilities:
Allied Domecq Sdn Bhd
Amsteel Securities
Apex Pharmacy
Asia Life Assurance Society Ltd
Azman Hamzah Plastik Sdn Bhd
Body Fashion
Brickfields College
CNI (Indonesia)
Concorde Hotel
Crown Princess Hotel
Badminton Association of Malaysia
CS Metal Industries (M) Sdn Bhd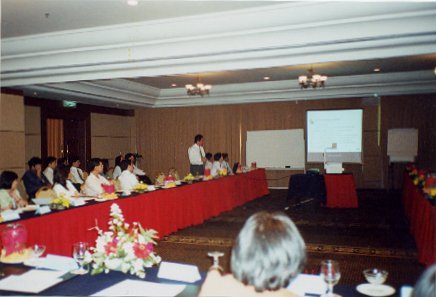 Ericsson Telecommunication - Finance Division
EAC
Electrolux
Exact Software
Express Rail Link Sdn Bhd
FELDA Fire Services & Rescue Department Malaysia (Bomba)
Fujitsu Microelectronics
Gribbles Pathology (M) Sdn Bhd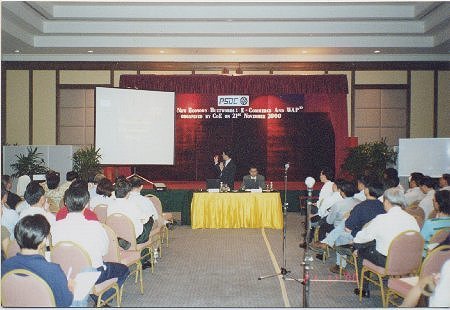 Heveaboard Sdn Bhd
Holiday Inn
Hilton International Hotel
Hume Cemboard Bhd
Hirotako Holdings
Hj.Malai (Brunei)
Istana Hotel
J. C. Chang Group
The KAH Group
KFC & Pizza Hut Malaysia
(Asia-Pac CHAMPS Championship Competition)
Lippo Life (Indonesia)
MAICSA
MARDEC
Malaysian Hockey Federation
Malaysian Chinese Association (MCA)
Malaysian Tobacco Company (BAT)
Mattel
Melia Hotel
Murphy & Dunbar
MCIS
Nylex (Malaysia) Bhd
Parkroyal Hotel
PIKOM
Prime Minister's Department
National Sports Council
Proton
P. T. Tigaraksa (Indonesia)
Puteri Nursing College
QBE Insurance
Re-Creation Health & Fitness
Samsung Corning
Sarawak United People's Party (SUPP)
Sibu Municipal Council
SCS Group of Companies
Star Performance
SunFlower Training Centre
Secretaries Society of Malaysia
Silverstone Bhd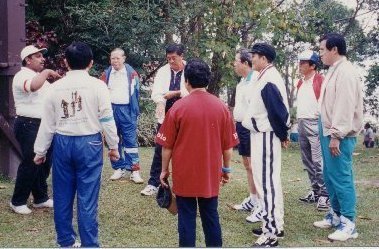 Taisho Marine
Timbermaster Industries Bhd
Tien Wah Press
Telekom Malaysia (Major Business Unit)
Toyo Engineering
Winterthur Life (Indonesia)
University of Buckingham England
Xepa-Soul Pattinson (M) Sdn Bhd.
---
Odyssey Power Tips
Direct To You, Free!
Subscribe to Odyssey's twice-monthly, "Odyssey Power Tips" newsletter containing powerful tips and advice on how your workforce can achieve better performance in the areas of self-motivation, leadership, supervisory skills, team work, sales and marketing techniques and customer service tactics. Simply fill in the boxes below and click the gray button!